Choosing the right T-Shirt for your Screen Printing Project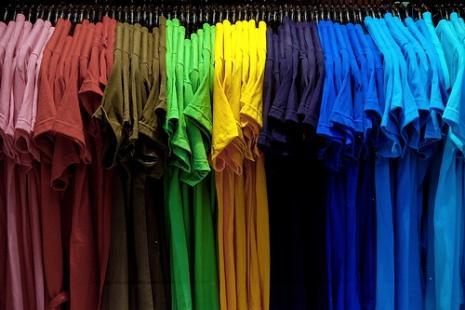 One of the most common questions asked when starting a screen printing project is "How do I pick the right t-shirt for my project?" And, with so many options available to you in today's market, it's not an easy question to answer.
When determining what shirt is right for your project, material is the first essential element to consider. Cotton is, by far, the most common material used to make garments, and manufacturers use a variety of terms to let you know what type of cotton they are using. 100% Preshrunk Cotton and 100% Ringspun Cotton are the two most common types used. Manufacturers also use synthetic fibers including Polyester, Rayon and Spandex in garments as well. Sometimes these fibers will be blended with the natural cotton to yield a different type of shirt.
Preshrunk or "Open Cotton" shirts are the least expensive option you can choose for your project. The typical weights for a t-shirt in this category are 5.0 – 6.5 ounces and would be considered "Heavyweight". Because this type of cotton is just one step above raw cotton, it cannot be woven as fine or as soft.
Ringspun Cotton shirts are lighter weight and have stronger fibers because they are made with a higher grade of cotton. Sometimes called combed ringspun cotton, this way of making a shirt creates a tighter weave and softer feel.
Polyester is great at keeping us cool and is often marketed as a moisture wicking fabric or High Performance Shirt. There lots of terms manufacturers use to brand this fiber – for instance, Cool-max or Clima-cool – but they are generally made from 100% poly or a mixture of it and other synthetics.
Brand, fit and style options are often a matter of personal preference. However one thing is certain, there is no shortage of options to choose from when selecting shirts for your screen-printed project. Our staff is happy to advise you on what shirt will best fit your project and your budget. We also welcome you to come to our studio to see and feel the difference for yourself.
Need Help Choosing the right T-Shirt for your project? Imagescapes is always happy to assist.